"Coco Gauff Makes History at 2023 US Open with Grand Slam Victory!" 
At just 19 years old, Coco Gauff made history at the 2023 US Open by winning her first Grand Slam title. This remarkable achievement not only solidified her place in tennis history but also made her the youngest American to win the tournament since Serena Williams in 1999. Gauff's journey to victory was not an easy one, as she faced tough competition from Belarus' Aryna Sablenka in a thrilling three-set match.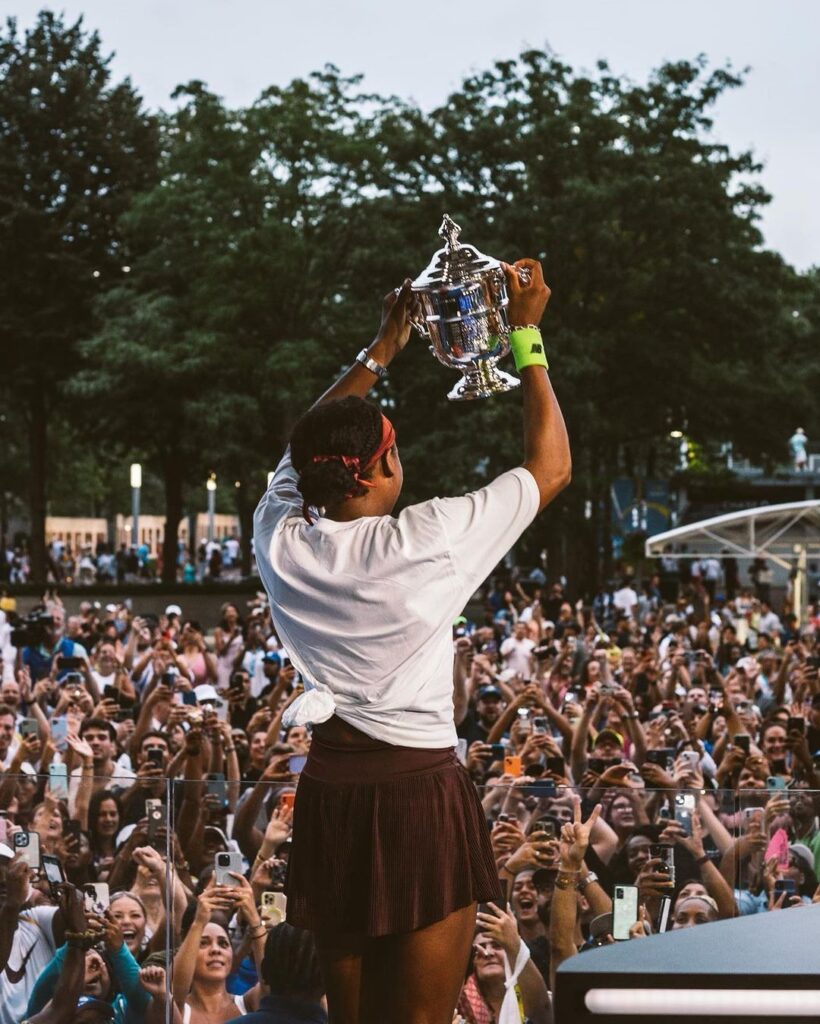 (Photo: Instagram Coco Gauff)
After losing the first set 6-2, Gauff's determination and unwavering spirit propelled her to a comeback in the second set, which she won 6-3. The New York City crowd, captivated by Gauff's talent, cheered her on with resounding chants of "Let's go, Coco." Gauff's win was an emotional moment for her, as she expressed her joy and gratitude, stating that it was even sweeter than she could have imagined.
(Photo: Instagram Coco Gauff)
With this triumph, Coco Gauff has proven herself as a force to be reckoned with in the world of tennis, and her future in the sport looks incredibly promising.