Damar Hamlin shares a special message to fans on Instagram.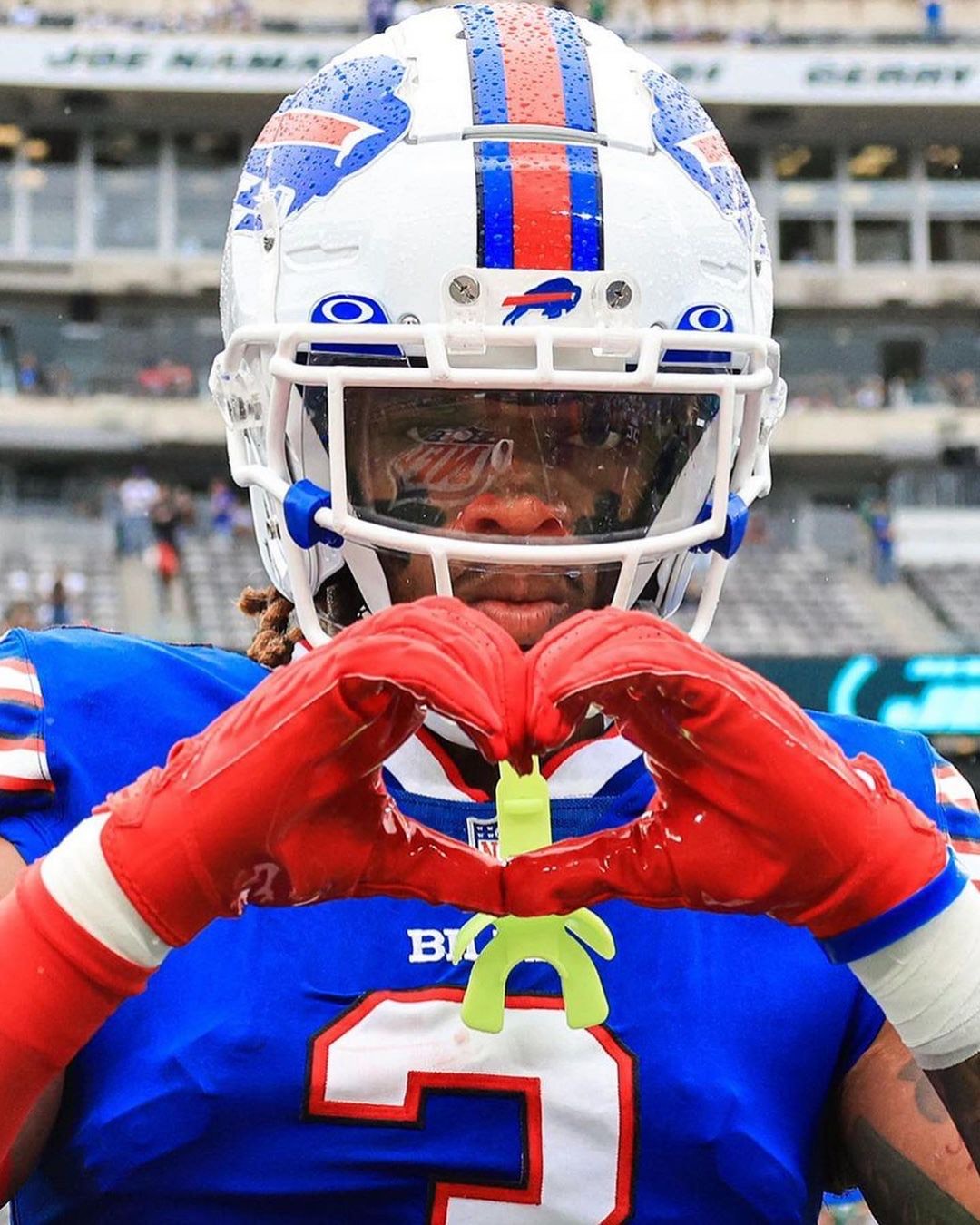 A tender moment posted to Instagram, safety for the Buffalo Bills Damar Hamlin, gave his followers insight into how he has been since publicly suffering cardiac arrest. He starts the video off with a simple "Thank you" to his friends, followers, and fans. A tag of the Buffalo Bills' verified account accompanied the heartfelt video where Damar was ready to shower his supporters with gratitude. He found that it was important to wait to address his recent health issues with the public so that he may address comments respectfully and concisely. In a selfless move, he also mentioned how he wanted to give his brothers, the hard-working players of the Buffalo Bills, the spotlight they deserved through the season.
Hamlin mentioned that he is still recovering mentally, physically, and spiritually but that it was important to get his message out to all. He started by thanking the athletic and medical staff including the University of Cincinnati Medical Center. The first responders who saved his life as well as staff at the Buffalo General Hospital were on his list as well. Chiming into his emotions, he took to to commend his parents for never leaving his side and his brother for remaining the reason why he is motivated to be his best self.
A playful nickname, he called out the "Bills Mafia" for giving him every ounce of genuine support and love he could receive. Damar even spoke on the amazing humanity on display when the entire city of Cincinnati came together to support him, regardless of the competition. He mentioned how his medical episode was God using him as a vessel to provide outreach to children and his other admires. Their letters and gifts inspired him to become more involved in the community and seek a positive change for the children of Cincinnati. He says with God's guidance and an approaching recovery, he will finally be able to start a journey of philanthropy.